Toronto Continues to See Employment Gains. But New Data Indicates Visible Minorities Hardest Hit by COVID in Canada
TWIG
13 August 2020


Employment in the Toronto Census area increased by 2.2% in July. This was the same rate of increase as the province, despite the loosening of the COVID-19 restrictions occurring later in Toronto than in most other regions in the province. Employment in Toronto has reached 89.9% of its February 2020 level.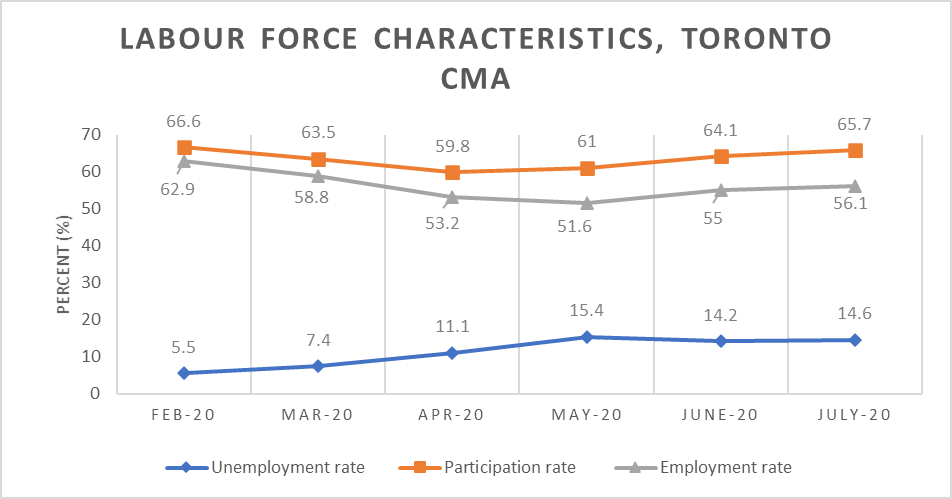 The job growth in the Province exceeded most economists' predictions and bodes well for Toronto's economy as it enters into Stage 3 of reopening. The largest employment gains were seen in Retail and in Recreation and Culture. This data confirms what the Toronto Workforce Innovation Group had seen in earlier job posting data that had predicted that employment in retail would occur sooner than in other industries.
The news was far less positive for Canada's Visible Minorities who were among those hardest hit by Canada's recession, with some groups reporting jobless rate increases about double those of the least affected. The unemployment rate for South Asian and Chinese Canadians was 8.8 percentage points higher on average in July from a year earlier, compared with 4.4 points higher for those who weren't designated as either a visible minority or aboriginal, according to data released for the first time on Friday by the country's statistics agency. Black Canadians and Filipino Canadians saw an average increase of 6.3 percentage points in their jobless rate.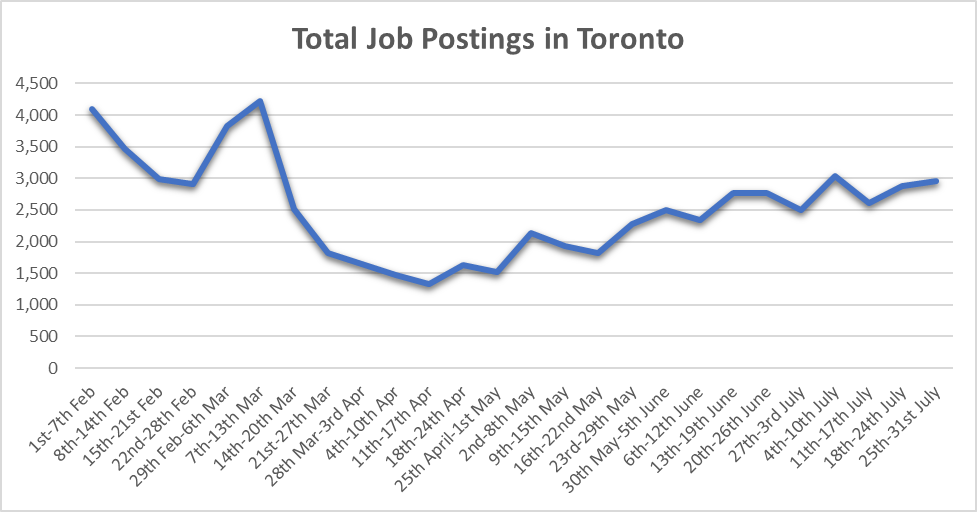 Job posting data is still showing a steady, albeit slow, increase.
Most industry sectors saw small increases in the number of job postings through the end of July. Postings for occupations in Finance and Insurance continued to lead the way followed by postings in Professional Services and Health Care.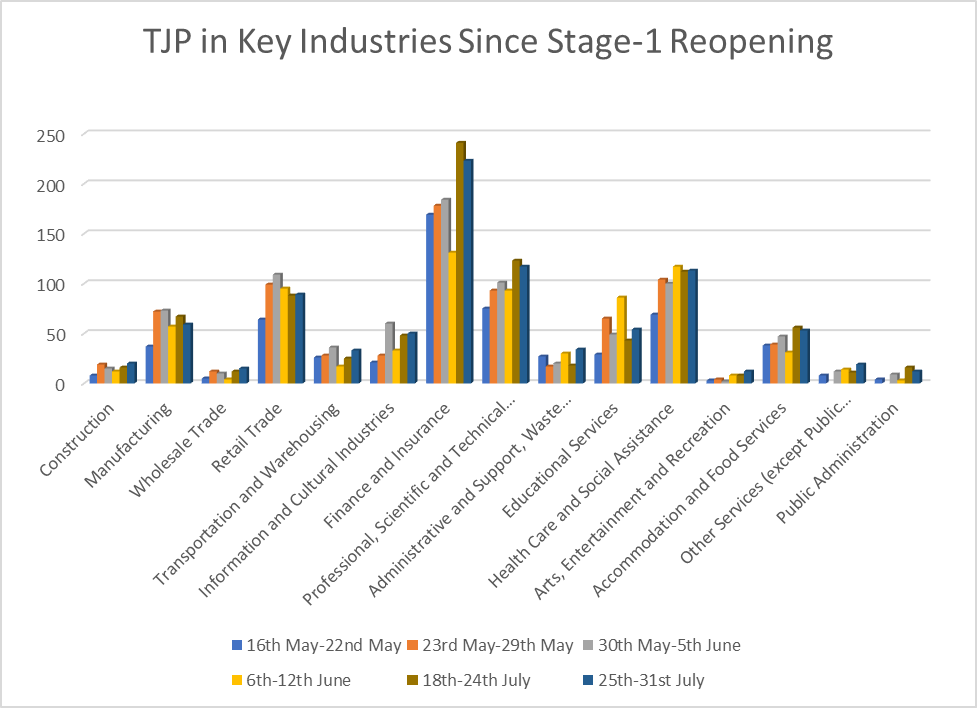 The current set of job posting data does not include employment ads that were posted in August when Toronto entered into Stage 3 of Ontario's reopening of the economy. We will closely monitor August's data to better understand what industries and occupations are rebounding more quickly.
Toronto Continues to See Employment Gains. But New Data Indicates Visible Minorities Hardest Hit by COVID in Canada