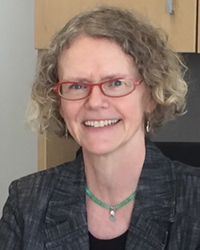 Ann Dean
Currently semi-retired, Ann Dean brings to TWIG more than 30 years of post-secondary experience in the Ontario college sector. In her career, she progressed through a variety of academic and administrative positions relating to research, curriculum and program development culminating in the role of Dean of Program Planning, Development and Renewal for Humber College ITAL. Over the years, Ann worked on many institutional and provincial initiatives, projects and committees with government policy makers as well as stakeholders and representatives from a wide range of sectors. Her work was greatly informed by the dynamic intersection between post-secondary education and the labour market.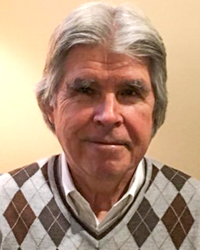 Patrick Draper
Patrick has a broad range of senior management expertise from urban municipal governments, a provincial government, a non-profit agency, and the private sector. His previous leadership roles include City Manager for the City of St. Albert, Deputy Minister of Economic Development for Ontario, President of the Toronto Region Research Alliance, and as an entrepreneur in travel and technology.
He is recognized for creating effective organizations through leadership development, governance, and progressive corporate cultures and visions. He enjoys being an advocate for community building, innovative strategic planning, economic growth, and regional partnerships. He is certified as a Leadership Coach, completed a Fundraising Fundamentals Certificate, and volunteers on boards and local committees.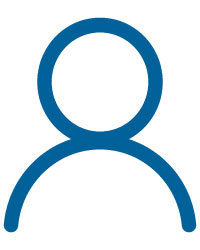 Cathleen Edwards
Co-Secretary
Cathleen Edwards is the Education Manager for Family Councils Ontario, a non-profit organization that leads and supports families in improving the quality of life in long-term care. In her role, she develops, designs and disseminates educational materials. Managing FCO research projects, initiatives and surveys also falls under her current portfolio. She holds an Honours Bachelor of Human Kinetics from the University of Windsor (2006) and a Master of Arts in Health and Physical Education from Brock University(2009). Prior to her role at FCO, she served as the Project Coordinator at Abilities Centre for a Pan-Canadian program called EmploymentWorks a pre-employment program for Youth with Autism. Her passion to support individuals with physical and developmental disabilities continued to grow through her role as the Program Coordinator for Meticulon Assessment Services at Abilities Centre. More recently, she was a Research Associate affiliated with AGE-WELL based out of the Toronto Rehabilitation Institute and a Professor in the Activation Coordination in Gerontology Program at Durham College.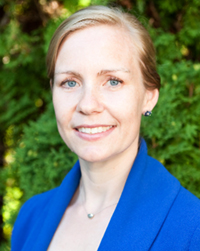 Jennifer Flexman
Co-Secretary
Jen brings nearly two decades of experience working across universities, government and industry in healthcare and the life sciences. She is currently the Head of Business Development at Thrive Health, a software technology company focused on improving the delivery of healthcare in Canada. Prior to joining Thrive Health, she held national senior leadership roles at Babylon Health and LifeLabs, Canada's largest medical laboratory, across strategy, product and service innovation, business development and strategic partnerships. She has also advised governments in the US and Canada on innovation policy, including as a Fellow at the National Academies in Washington, DC, and for the Ontario government. She started her career as a semiconductor engineer in Boston, MA. She has an MBA from the Rotman School of Management at the University of Toronto, a PhD in bioengineering from the University of Washington in Seattle, and a BEng in electrical engineering from McGill University.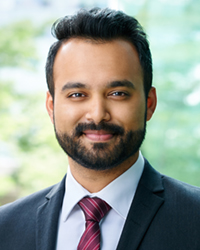 Salman Khan
Salman Khan graduated with a degree in Computer Science from York University in 2009 and began his career as an Analyst at IBM where he supported Fortune 500 companies using IBM's e-commerce platform. After completing his MBA in Technology and Innovation from the Ted Rogers School of Management, Salman joined the investment attraction team at Toronto Global in 2017 as a Senior Advisor. Toronto Global is a not-for-profit investment attraction agency that supports the expansion of foreign-owned businesses to the Toronto Region. Salman works in collaboration with the Canadian Trade Commissioner Service, Ontario Ministry of Economic Development, Job Creation and Trade, municipal partners and local stakeholders to offer complimentary and customized services to growing international companies. Salman is passionate about the impact of emerging technologies and how they can make Toronto Region a great destination for international businesses.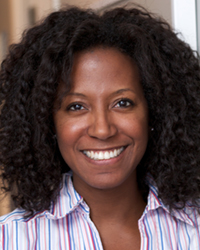 Jo-Anne Liburd
Chair
Jo-Anne is a communications and marketing professional with more than two decades of experience delivering high-quality communications services. She began her career in the publishing industry working on consumer and trade publications, later moving to the financial services sector and finally the not-for-profit sector. In 2010, she launched her own consultancy where she has developed and executed communications and marketing initiatives for a range of corporate clients, including Cadillac Fairview, PricewaterhouseCoopers and MPS Interactive (formerly TATA), and not-for-profit organizations such as VHA Home HealthCare, various community health centres, and the Travel Health Insurance Association. She is an active volunteer and has sat on the boards of various charities and non-for-profits.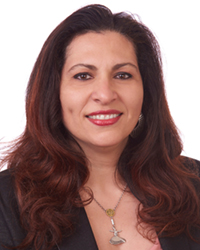 Inji Mekhemer
Inji Mekhemer is an accomplished Chartered Accountant and insightful finance professional with extensive international experience in compiling and analyzing business intelligence to help companies across various industries plan and make strategic decisions.  She acquired a cross-functional accounting experience in Sales, Marketing, Operations, and Financial Services allowing her to support business owners and investors in her current position at RBC Royal Bank.
Her solid experience in corporate strategic planning leads the analytical efforts to support complex business transformation.  The rich portfolio of success in both Corporate Finance and Business Development is complemented by an MBA with a specialty in Strategic Planning from Edinburgh Business School, Heriot-Watt University – Edinburgh, Scotland.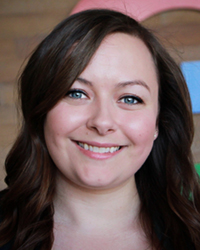 Denise Murphy
Vice-Chair
Denise Murphy is a Human Resources Management professional currently serving as a People Consultant at Google Canada. Her 10 years in HR have spanned the hospitality, customer service and technology industries, largely focused on the Canadian market. Denise is passionate about entrepreneurship, social policy, and continuous learning, and she actively lends her experience to help the growth of individuals and organizations in her community.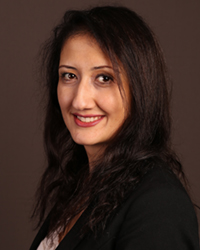 Shatha Qaqish-Clavering
Shatha has over a decade of experience in innovation, business development and investment analysis. Shatha led multidisciplinary teams and has successfully developed and executed commercialization plans, technology development strategies and financial modeling for start-ups to launch products and enter new markets. As a business development manager at Ontario Centres of Excellence, Shatha managed an $85 million cleantech portfolio, in addition to working closely with companies in the innovation ecosystem to advise and mentor them. She is also a mentor at the Cherie Blair Foundation for Women Entrepreneurs where she helps women in the developing world thrive in their entrepreneurship journey and achieve financial independence. Shatha was a business development lead at Xerox Research Centre of Canada, where she secured the largest contract in the Centre's history at the time. Shatha also worked at MaRS Innovation, where she executed license deals of over $1 million of early stage technologies. She also spun off an IT based company in Toronto and raised private investment. In addition, Shatha secured over $2 million in non-dilutive funding to commercialize new innovations. She is an active panelist and speaker at events, She is a pitch judge with the Regional Innovation Centre (RIC) and a mentor at Futurpreneur. She is fluent in English, French and Arabic and has a PhD in Chemistry.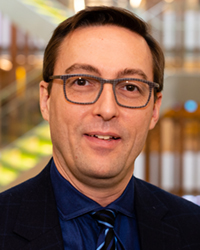 David Sample
Treasurer
David has had a long and diverse career in the financial services sector in Toronto and has held roles in Finance, Corporate Communications, Operational Risk Management, Technology Risk Management and Information Security as well as serving as a special assistant to two Global CIOs at a major Canadian bank. Currently David is at Deloitte Canada where he leads a global team responsible for IT Financial Management for the Canadian member firm.
David lives in downtown Toronto and you will often find him in a gallery, at a French language event or being active along the lakeshore.