Building a Prosperous Toronto through Workforce Development
Building a Prosperous Toronto through Workforce Development
The Great Resignation is a phrase that describes record numbers of people leaving their jobs during and after the COVID-19 pandemic. Many labour market observers see the Great Resignation as a once-in-a-generation change to the way workers find a better work-life balance. Indeed, the Great Resignation is viewed by many as one of the major factors behind our ongoing labour shortages. While the Great Resignation remains an ongoing narrative, recently some U.S. studies have cast doubt on the nature and depth of the Great Resignation.
This paper, using Canadian Labour Force Survey (LFS) data, seeks to determine whether the phenomenon occurred in Ontario.
Download ↓
Report in PDF Format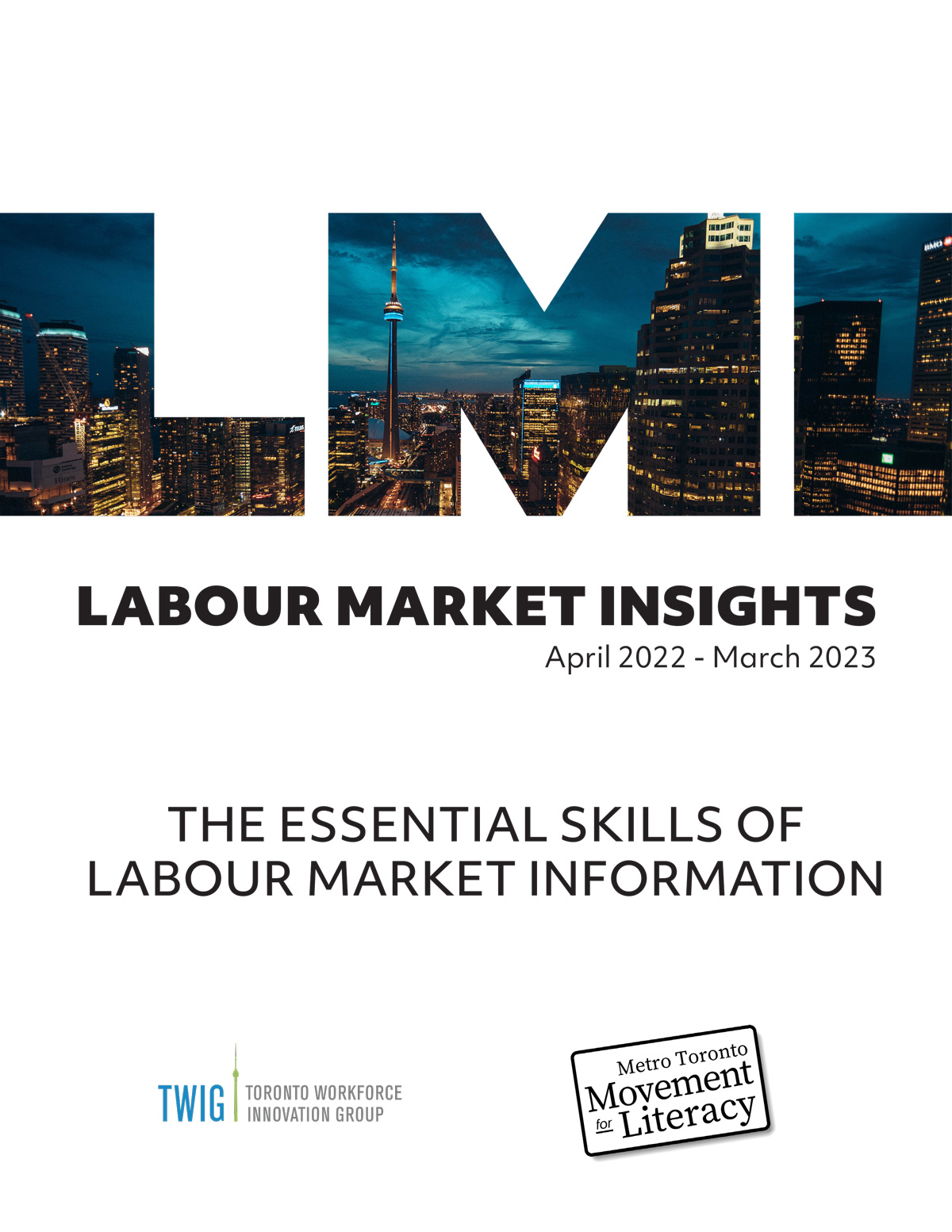 Metro Toronto Movement for Literacy and TWIG partnered in 2022-2023 to create a labour market tool that can be used not only by adult literacy and language programs but also their learners to find relevant and up-to-date information about the labor market, help with making informed decisions about employment, developing job search skills, preparing for the workplace, and customized learning. The tool was developed in consultation with adult learners and practitioners and includes real-time data on employment trends in Toronto, along with suggestions on how LMI can be used.
The LMI tool can be downloaded here, or you can access it at: https://www.mtml.ca/updates/labour-market-information/toronto-region. The Labour Market Information will be updated on a quarterly basis.
Download ↓
Report in PDF Format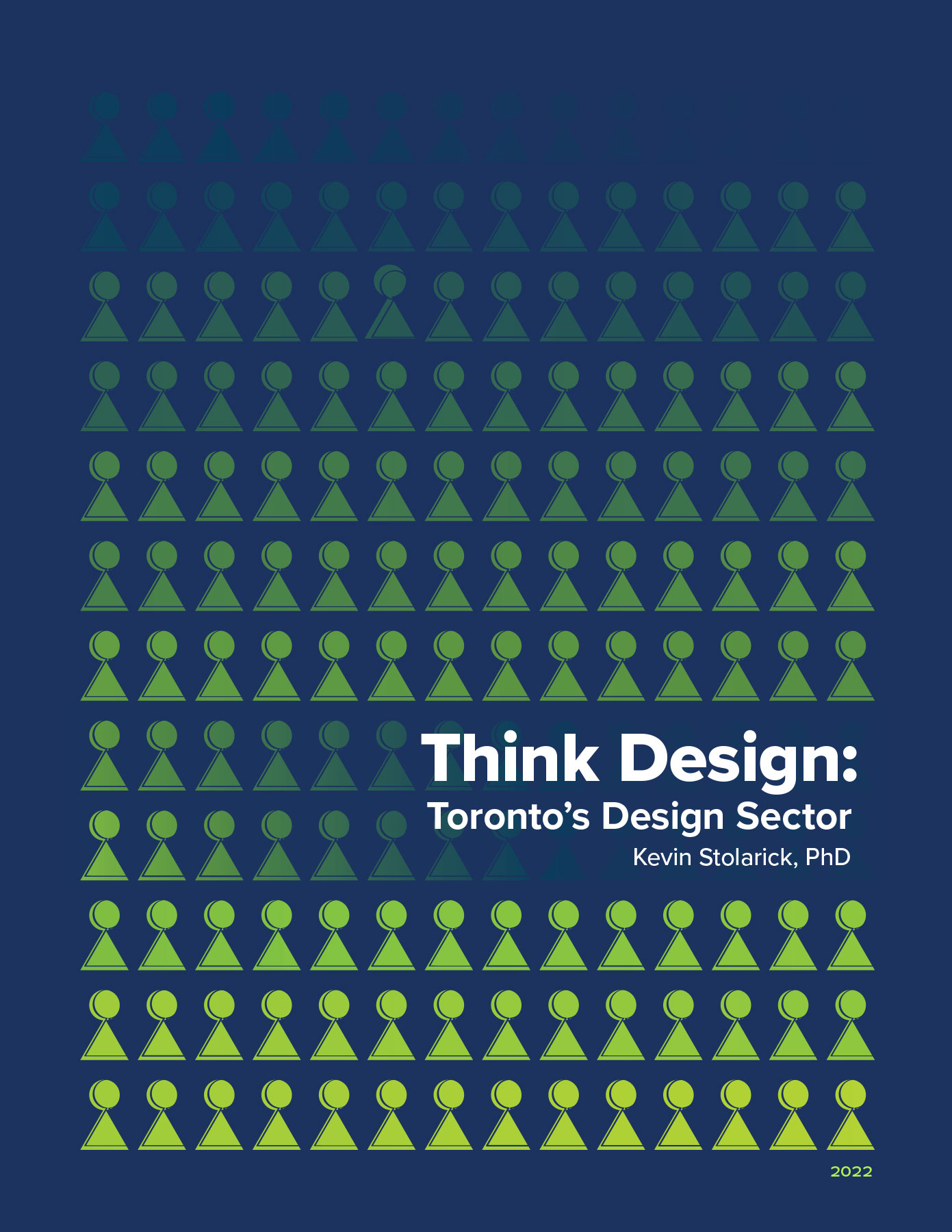 Design is recognized around the world as a key to economic and social prosperity. Toronto is well positioned to take advantage of the economic opportunity inherent in this current Design focus with a critical mass of designers working in the Design disciplines of architecture, landscape architecture, industrial, interior, graphic, fashion, planning and urban design.
Written by Kevin Stolarick, this TWIG report provides an in-depth qualitative and quantitative overview of design occupations and industry sectors. The report also provides labour market insights on how Toronto's design sector can continue to thrive over the coming decade.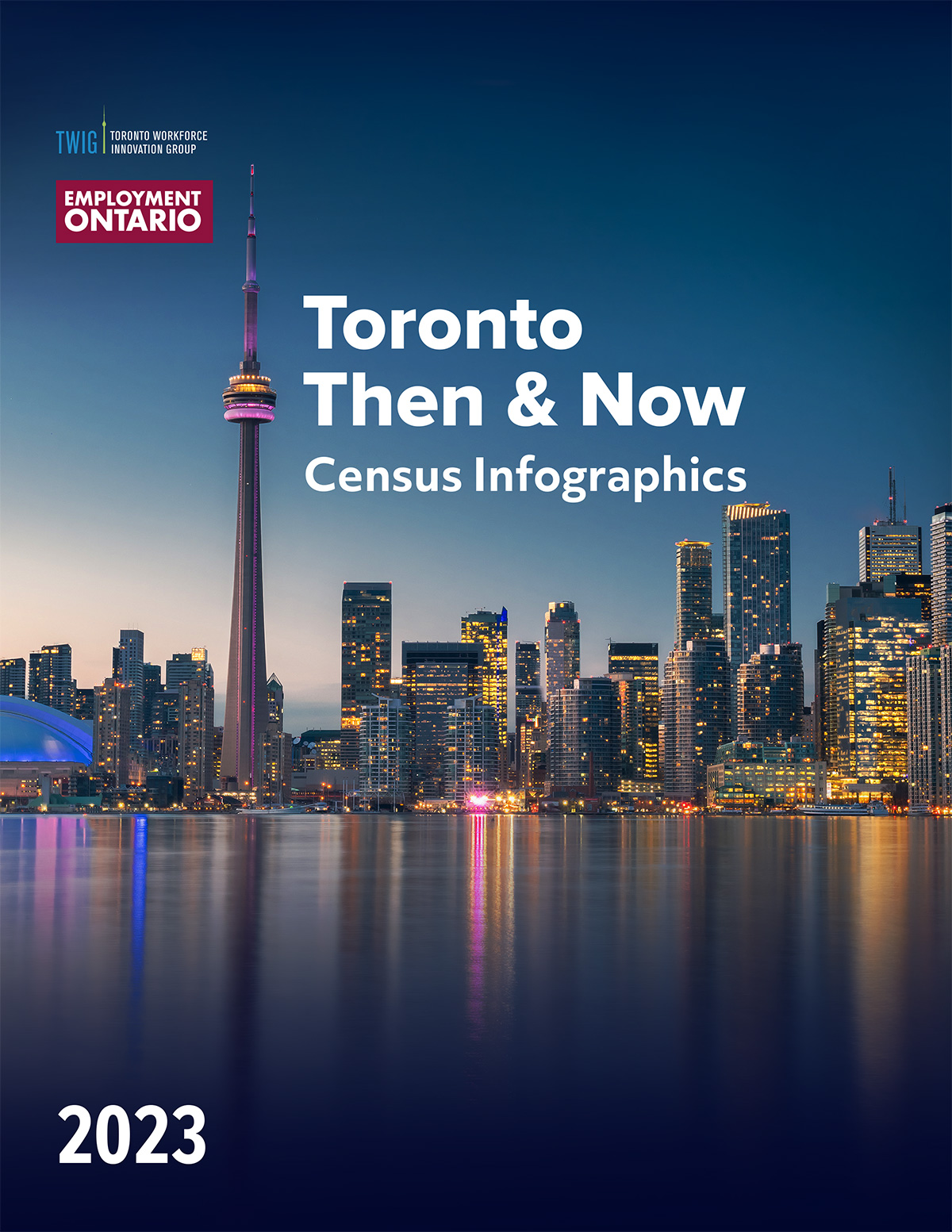 Every five years, Canadians are invited to participate in the census to help paint a portrait of Canada's diverse population and the places where we live. The Census of Population provides high-quality information on key socioeconomic trends and analysis that helps Ontario and the City of Toronto to make important decisions that affect our families, our neighbourhoods and our businesses.
This infographic celebrates the release of Toronto's 2021 Census data by comparing our labour force of today with what it looked like 100 years ago.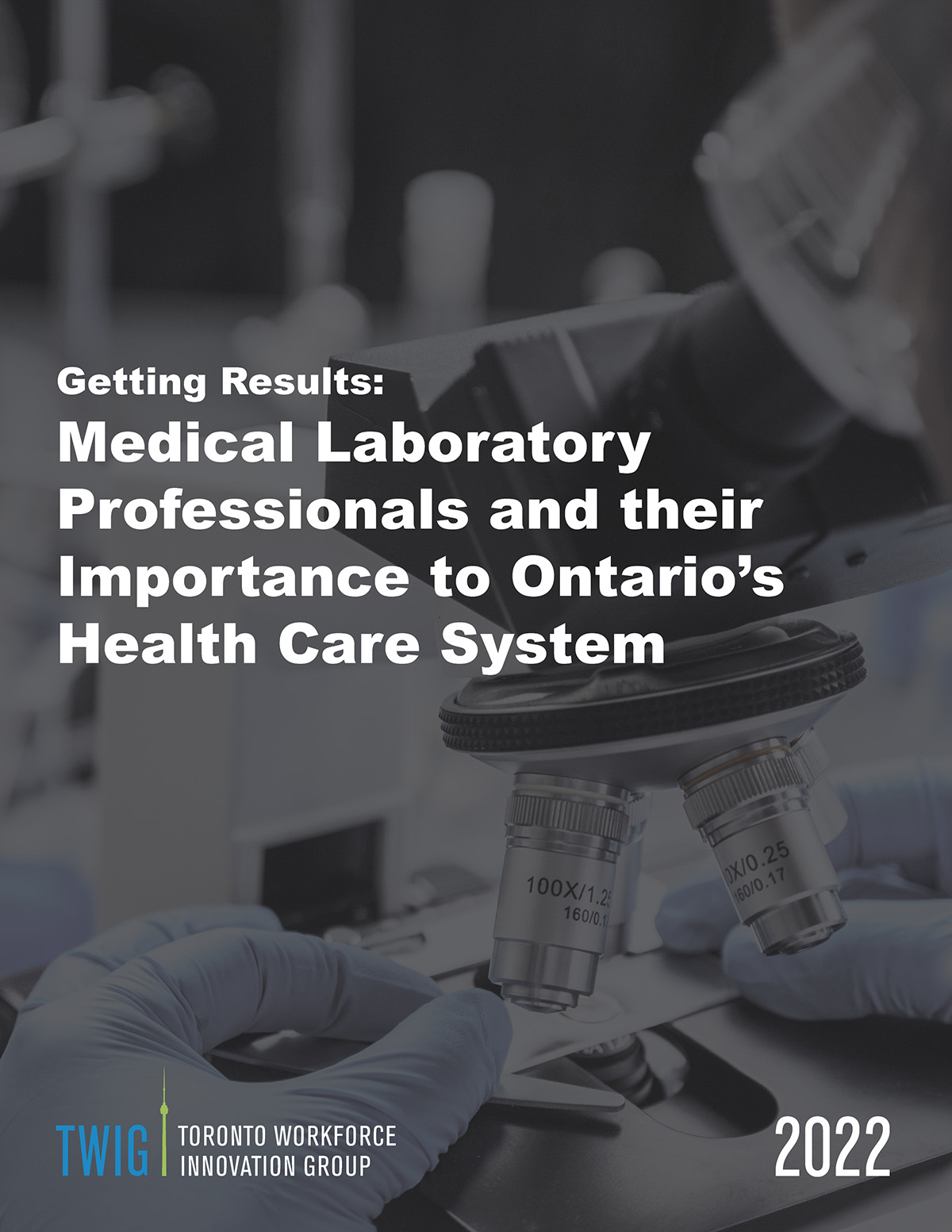 The Medical Laboratory Professionals' Association of Ontario (MLPAO) reported that Ontario itself conducts 280 million lab tests a year. Canada's aging population is likely to cause increasing demand for medical testing over the next several decades. Among many other technical occupations in health, more Medical laboratory technologists (MLTs) and Medical laboratory assistants and related technical occupation (MLAs) will be needed to handle such larger volume of medical tests thereby ensuring a smooth functioning of the clinical laboratories.
Strengthening our Workforce
Connect with Us
Subscribe to TWIG's mailing list for updates. You can unsubscribe any time.