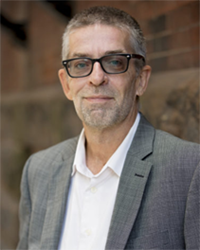 John MacLaughlin
Interim Executive Director
John has a long and distinguished career in labour market dynamics, education and training both in Canada and internationally. He conceived of, developed and was the founding Executive Director of the Preparatory Training Programs (PTP) from its inception in 1990 through 2003. This was followed by six years of senior advisory roles in vocational education and training in South East Asia.  Since returning to Canada, John has had extensive experience in developing innovative workforce programs and translating them into actual on-the-ground strategies.  In 2009 John authored the ground-breaking Menial No More, one of the first papers to talk about accelerated technology and its impact on occupations in retail and hospitality. In 2014 he wrote 95 Months Later which sparked an important dialogue about the earning trajectories related to education.  In 2011, John acted as principal designer of the Elevate, a program which trains individuals for entry level occupations in the food and beverage industry which has now been replaced in several jurisdictions.  In 2017, he supported the Ministry of Training, Colleges and Universities in the design and launch of the Skill Advance Pilots across the province.  Most recently, John recently co-authored the recent Metcalf Foundation paper, When Training Works: Promising Workforce Development Practices.
In 2012, John was awarded the Queen's Diamond Jubilee Medal for his work and commitment to the cause of adult education and training.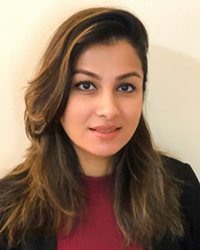 Mahjabeen Mamoon
Senior Manager of Research
Mahjabeen Mamoon is an economist by training with experience in socio-economic research and teaching. Her extensive academic background in Economic Development and Policy Analysis and research experience in Development Economics, the Canadian labour market and other social issues allows her to provide clearly thought out recommendations to senior management. She has a proven track record of using data from a diverse business and functional areas through insightful ways to aid informed action. Mahjabeen has been involved in the workforce development policy and programs since 2016 and has the capacity to engage stakeholders to develop innovative solutions to complex issues facing the Canadian labour market. Working at TWIG, she has had the opportunity to cultivate strong connections with different levels of government, unions, employment service providers, educational and training institutions. She has an international experience working as a lecturer in economics, teaching undergraduate level Applied Mathematics and Development Economics courses. Her research works have appeared in the International Journal of Economics and Finance and the World Review of Business Research.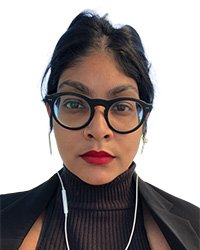 Megha Parhar
Communications and Technology Coordinator
Megha is a senior analyst with a diverse background in business analytics, development, visual art, and communications. She brings a keen eye and unique perspective to data analysis, problem-solving and storytelling built on years of experience analyzing complex data sets, identifying trends, and working with C-suite executives to identify opportunities to drive growth.
She has a background in Psychology & Economics, a Master's in Fashion Marketing & Merchandising, a degree in Industrial Techniques & Design and over 10 years' experience in analytics where she honed her skills in creative thinking, design, and storytelling. These skills translate strongly to communications where she has successfully translated complex data into clear and actionable insights.
Throughout her tenure working in a national retailer, she was awarded multiple performance awards for exceeding financial targets, and for creating blog posts that were the most read post on vendor platforms, driving engagement.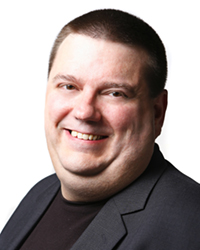 Kevin Stolarick
Dubbed the "Official Statistician of the Creative Class", Kevin combines expertise on cities, inclusion, urbanization, statistics, design, and economic development with an appreciation of the importance of finding and sharing the knowledge or "pearls of wisdom" gained from leveraging his research, writing, management and organizational skills. The author of over 100 peer-reviewed articles and commissioned reports, he has presented over 75 invited key-note speeches and presentations and over 100 print, radio, television, and on-line media interviews and appearances. He holds a PhD in Business Administration (Information Systems) and an MBA from Carnegie Mellon, a Masters in Higher Education Leadership, and a BS in Honors in Applied Computer Science. Kevin provided quantitative research and analytical support for Richard Florida's books including The Rise of the Creative Class and Rise Revisited. He continues in collaboration with other researchers in the development of measures, indicators, and approaches for Creative Economy theory with a focus on the economic and social value of inclusion.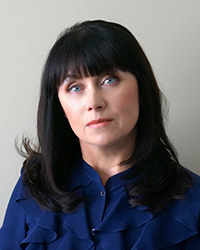 Marina Bushuev
Finance
Marina is an experienced Chartered Professional Accountant. She brings her accounting and controllership, charity and non-profit expertise to TWIG and used it to fully update the organization to a modern cloud accounting platform. Marina's other passions, besides accounting, are triathlon and marathon running.