Toronto Reclaims Almost 200,000 Jobs
TWIG
15 July 2020


In June, according to the latest release from Statistics Canada's Labour Force Survey, Toronto CMA reclaimed almost 200,000 jobs which were lost due to the coronavirus pandemic. In Ontario, where the easing of COVID-19 restrictions began in late May and expanded on June 12, employment rose by 378,000 in June. The employment increases in Toronto and the rest of the province are the first increases since the COVID-19 economic shutdown.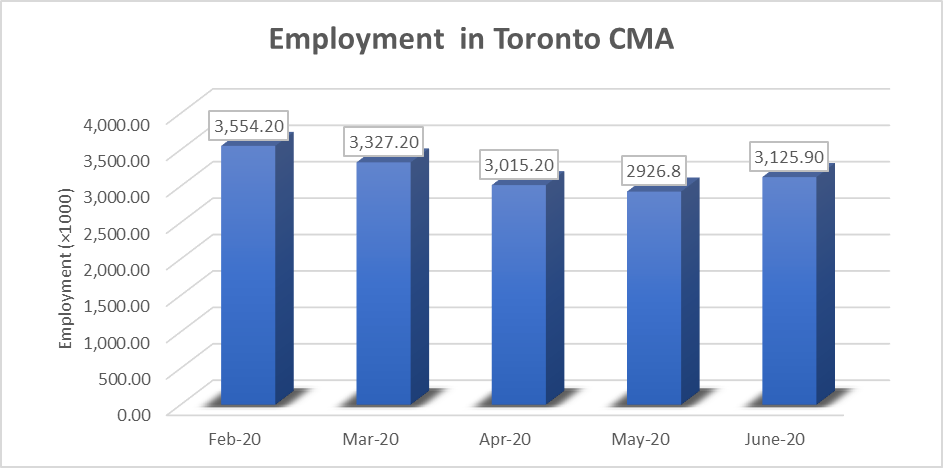 Most economists see Ontario's jobs numbers as mostly positive, "Unambiguously strong, with good breadth across sectors and regions," notes the Bank of Nova Scotia. "Almost all of the gains were in payroll jobs and in the private sector, so the quality of the numbers is high."

Positive signs could also be seen in Toronto's unemployment rate and participation rate. The unemployment rate declined by 1.2% while the labour force participation rate increased by 3.1%.
While the job numbers in Toronto were relatively positive, job posting data would suggest that a full job recovery for Toronto is still a way off.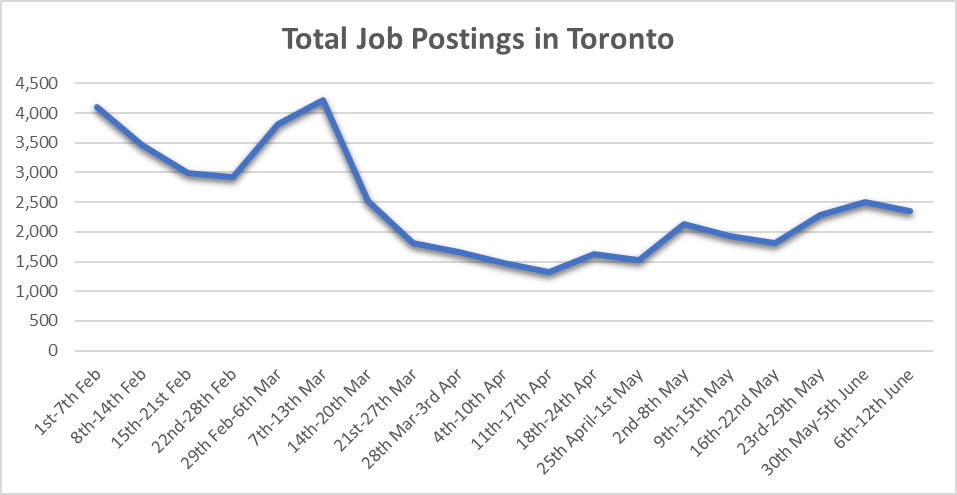 The number of postings continue to be stalled in the 2,500 range, a long way off of pre-Covid posting totals. While the posting total are disappointing, there has been moderate posting increases in the Finance, Retail and Education sectors.
For more information
Contact: mahjabeen@workforceinnovation.ca
Toronto Reclaims Almost 200,000 Jobs