Toronto Job Market Begins Recovery
TWIG
27 May 2020


After two months of steep declines in total on-line job postings, data collected over the past two weeks suggest that there is reason to be cautiously optimistic about the Toronto job market. Total job postings have risen from a low of 1,329 during the week of April 11th to the 2,000 range over the first two weeks of May. The recovery in job postings coincide with the easing of COVID 19 restrictions by the Province of Ontario and the City of Toronto. As a proxy measure for the overall labour market, the worst of job losses in Toronto are likely over.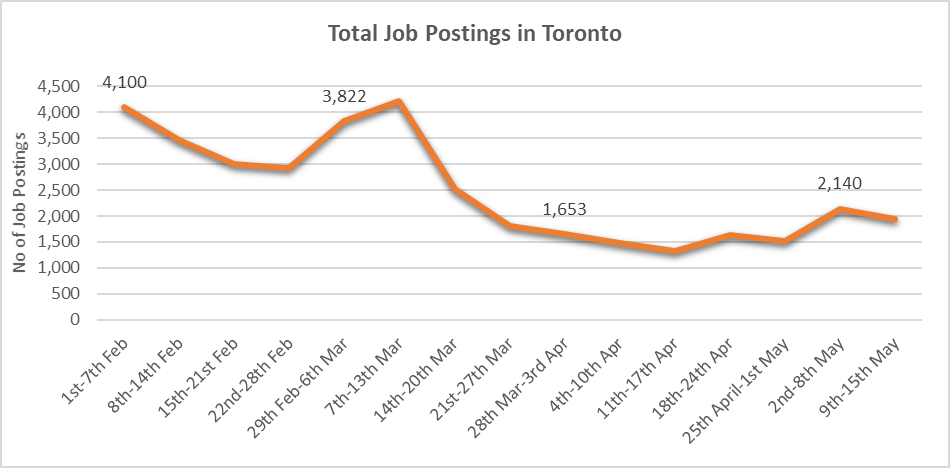 As might be expected, the slight rebound in job postings has occurred in Health Care and Social Assistance.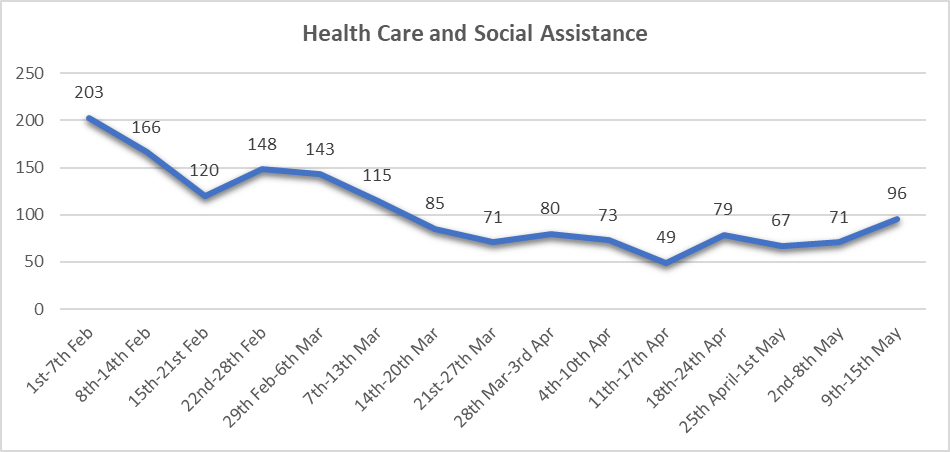 In other critical sectors of Toronto's economy, job posting data indicates slight increases from the lows of mid-April. Postings for jobs in finance and insurance have increased from 98 postings for the week of April 18th to 128 total postings for the week of May 9th. Job postings in manufacturing and professional services have also shown slight increases over the first two weeks of May. Job postings in hospitality, retail and construction continue to be sluggish.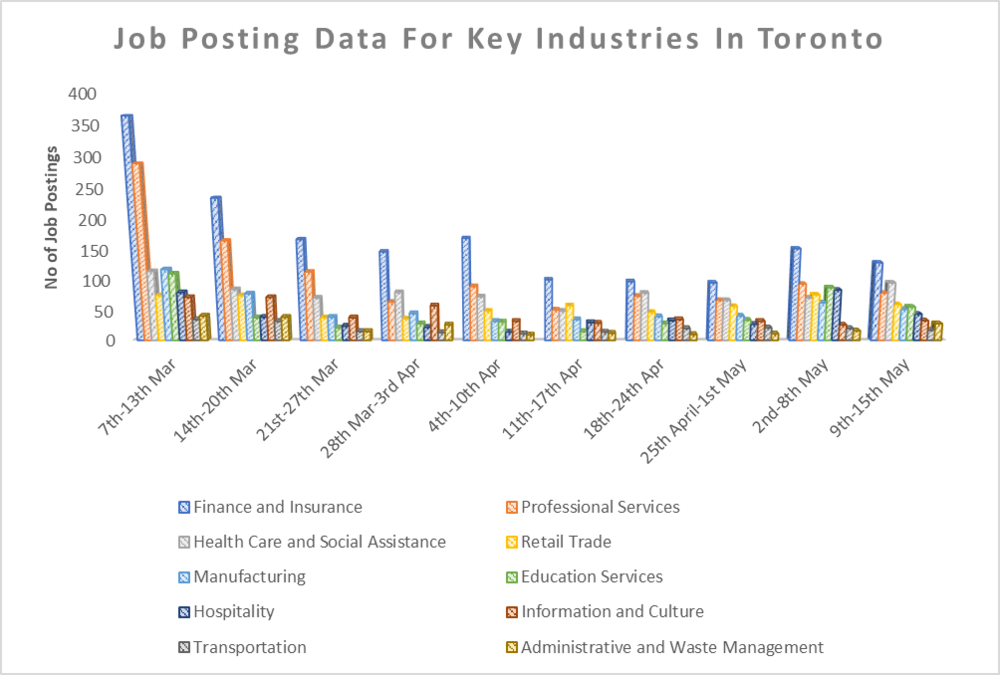 TWIG will monitor the change in job postings across different local areas and occupations regularly during the coming months and will release job posting data on a weekly basis. This will help businesses, recruiters and policymakers to map how the jobs market is evolving and growing as Toronto's economy starts to recover from the COVID-19 pandemic.
For more information
Contact: mahjabeen@workforceinnovation.ca
Toronto Job Market Begins Recovery