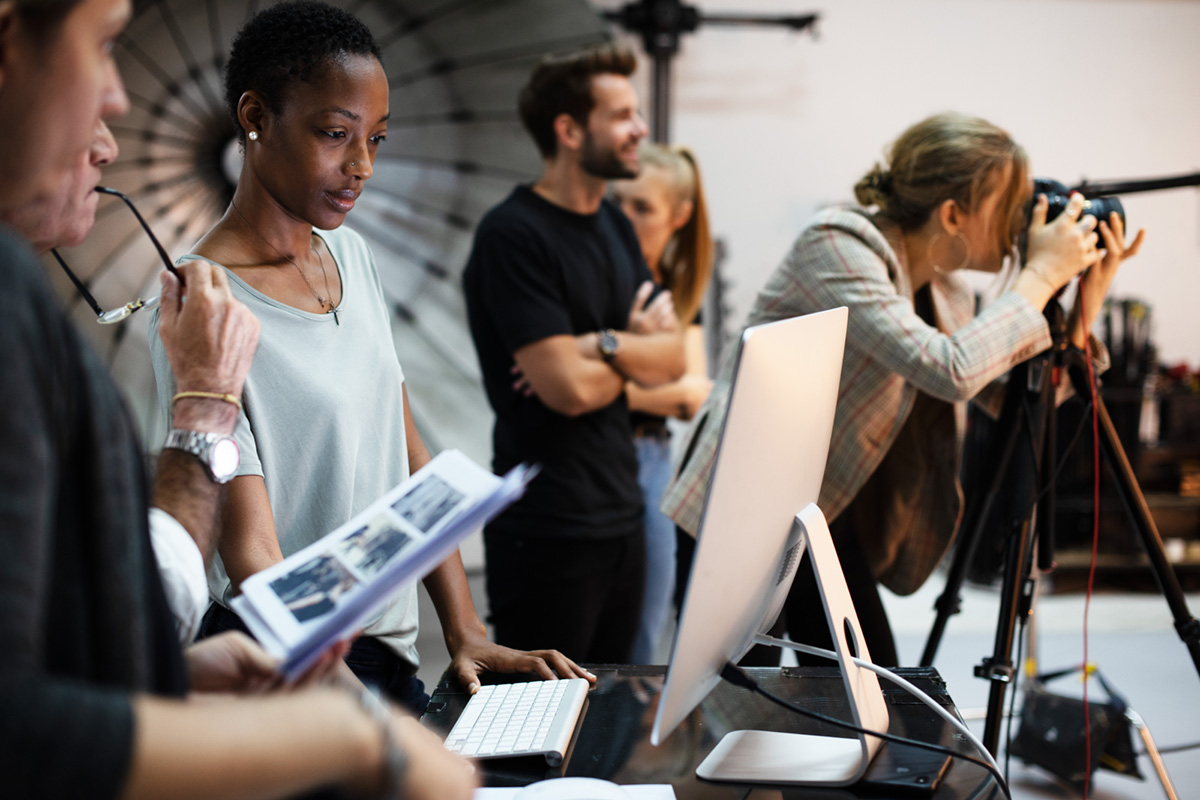 From performing arts and world-renowned studios, to international sports champions and acclaimed artists, Toronto is a city rich in creativity. Creative industries include a wide range of sectors, including, but not limited to: publishing, film and media, broadcasting, design, performing arts, sports and recreation, and museums, all of which play an important role in Toronto's economic development.
In 2017, Toronto was designated a Creative City of Media Arts by the United Nations Educational, Scientific and Culture Organization (UNESCO). Since then, creative industries have soared to new heights, showcasing Toronto's unique and expansive creativity to a global audience.
The growth of creative industries is evident in employment numbers, as over 116,000 Torontonians worked in creative industries in 2020.
While the city grows in popularity as a creative hotspot, education and training institutions are fostering the next generation of creative leaders in Toronto. Public higher education institutions in Toronto offer a broad range of certificate and degree programs for anyone interested in developing skills and expertise in a variety of creative mediums. The broad range of educational and skills-based offerings mean Toronto is a city where creatives can learn, work, and create, reinforcing the city's identity as an international creative hub.
While industry and occupational data indicate that most creative industries in the province are gender equal, there are still efforts to be made to foster equity, diversity, and inclusion across creative industries. Several community organizations have dedicated their efforts to dismantling structural inequalities in the creative industries. Efforts such as these create more opportunities and increased representation for individuals of marginalized race, gender, and ability, which can, over time, lead to greater industry growth.
Given the growth of jobs in this sector and that the film, television, and digital media industry is a major economic driver for Toronto, this spring, TWIG  will be publishing a series of occupational profiles related to in-demand jobs in this sector.
– Strong Decline
– Decline
– Flat
– Growth
– Strong Growth
Occupations with Positive Growth Outlook
Audio and video recording technicians
This occupation mainly works in the following sectors:
Creative Industries: 72%
Science and Technology: 9%
Film and video camera operators
This occupation mainly works in the following sectors:
Creative Industries: 77%
Science and Technology: 10%
Educational and Public Administration: 6%
Broadcast technicians
This occupation mainly works in the following sector:
The accuracy of the information presented based on job posting data depends, in part, on whether jobs are categorized into the correct industries. In some cases, job postings may be incorrectly attributed to a sector grouping and the data should be interpreted with caution.
All industry and occupational data is for Toronto Census Municipal Area (Toronto CMA) unless noted.
We welcome the use and sharing of the research data contained in our reports, articles and website, with attribution to "Toronto Workforce Innovation Group (TWIG)" as your source.